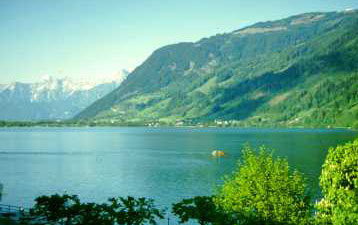 There are three main ski-schools also offer snowboarding and cross-country tuition as well as ski-kindergartens and have a number of English-speaking instructors.

There is a large choice of shops catering for the local population as much as tourists and including small- to medium-sized supermarkets, high-street fashion stores, designer boutiques and souvenir shops.

During the Daytime there is a full range of winter-sports options including skiing and snowboarding, ice-skating on the lake, curling and winter walks. There are a few museums including a local history museum. Indoor sports are available at a local sports centre which has tennis, squash and spa facilities.

In the summer, there is a a wide range of sports activities such as golf, horse riding, gliding, sailing, scuba diving and water-skiing.

The apres-ski options offer everything from traditional zither music to disco bars, clubs and live bands, floodlit sleigh rides and tobogganing.

There is a fairly good range of dining options from pizzerias,to the ever expanding Chinese and McDonald's to a la carte and traditional Austrian. A few offer special dietary, vegetarian and wholefood options. Many cafes and coffee shops are situated around the town centre.