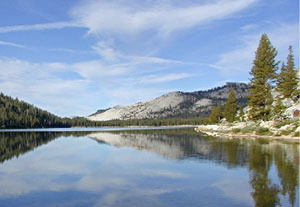 There are no large shopping malls, supermarkets or designer boutiques. Items that do sell here is principally tourist paraphernalia, outdoor gear and Native American souvenirs. Most things are pricey inside the Park.

During the daytime the main activities include outdoor pursuits with wilderness trails, extensive hiking, cycling, river rafting, rock climbing, fishing and golf.

Other activities include guided horse rides, ranger-led walks, and winter skiing.

These activities are not cheap and are busy, so book early!!

Nightlife here is very low-key. There are very few public bars and no nightclubs. Many prefer to stay in larger towns outside the Park.