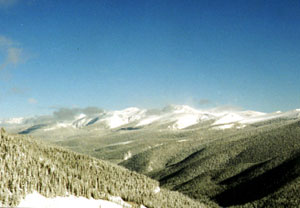 Eateries are fine on and off the mountain, although those in town are rather spread out. Après-ski is quiet during the week, but once the weekenders arrive things definitely heat up. The only real criticisms are the weekend queues and the lack of off-snow activities. In addition you will have to take a free bus to access the skiing. Overall, though, Winter Park is a real gem, especially as it's only 1½ hours from Denver.

Shopping is limited mainly to the essentials, although there is a wide choice of sports- and ski-equipment stores and rentals, a convenience store or two. Souvenir shops offering Native American crafts, some gift and jewellery shops, clothing retailers and a few art galleries.

During the day time the usual winter activities include snowmobiling, sleigh rides, snow-shoeing, cross-country skiing, ice-skating, dog-sled rides, snow tubing (riding down slopes on a tyre's inner tube) and snow-cat tours.

There is also hot-air ballooning, hot mineral baths and massage; art galleries; Cozens Ranch and Stage Stop Museum.

In summer the favourites are hiking, mountain biking, chair-lift rides, boating, camping, golf, scenic ski-train excursions, climbing wall, horse riding, alpine slide, trampolining, there is a rodeo in nearby town of Fraser.

By night there are a range of saloon bars, bistros, pubs, cinema and comedy venues, country music and dancing; evening sleigh rides. Little in the way of glamour but very relaxed with a homely, local feel.

There is a wide selection to fit all budgets and appetites: hickory-smoked baby-back ribs, Cajun fries, German cuisine, Chinese, fast food, French, pizza, pasta, hot wings, Mexican and even a British pub.