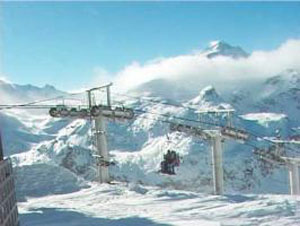 This resort is extensive and fairly sophisticated. Abundant ski-rental and sports retailers sell here, designer boutiques, jewellers, newsagents, antiques, bakeries and a choice of supermarkets.

Daytime activities include a downhill-skiing mecca with alternative winter activities, including snowboarding , snowshoeing, cross-country skiing, paraskiing, snowmobiling, winter walking on cleared paths, dog-sledding, ice-climbing, ice-driving and ice-skating; indoor pool; sports and cultural centre; scenic helicopter trips; microlight flights; library. In summer, hiking, mountain biking, mountaineering and rock climbing, horse riding, kayaking, canyoning and rafting, fishing and golf; fun park with rollerblading and skating.

The nightlife is lively and varied, with an abundance of bars, cafes and restaurants, there area numerous discos, a cinema.

There are plenty of good-quality cafes, bistros and restaurants serving all types of fare, from local specialities to gastronomic experiences in stylish surroundings. Pizzerias, Tex-Mex and a choice of ethnic cuisine.

There are 11 ski-schools and 21 independent instructor groups; the official French ski-school provides individual and group courses to suit all abilities and ages, and several private concerns specialise in snowboarding, off-piste guided tours and demanding heli-skiing on unmarked terrain; ski-kindergartens and children's lessons available.

In winter, limited to off-piste skiing and inter-resort guided tours. In summer, various hiking programmes and Vanoise National Park.