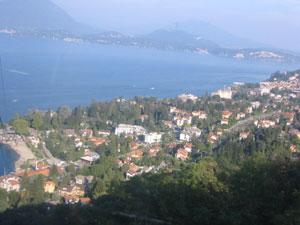 Shopping in this town is quite good, plenty of shops selling a selection of gifts and souvenirs. All shops seem to be very pricey.

There are some scenic but strenuous walks in the hills or gentle strolls along the promenade. 1 ml from centre is a bathing lido and cable car; in hills behind a golf course and at the entrance to the resort a park with zoo. There is very little to do in the evenings apart from occasional music in one of the bars or hotels.

There is a good range of restaurants and pizzerias although not many are open-air. Prices average to expensive with service and cover charges often added to bill.