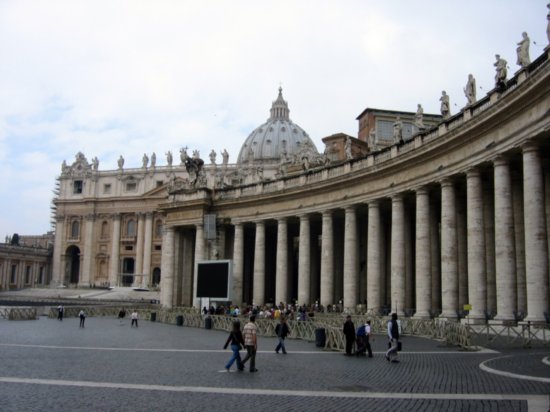 The Square is essentially an access point to the Basillica and nearby Vatican Museums:

Vatican Museums - One of the greatest art galleries in the world, the museum is most famous for its spiral staircase, the Raphael Rooms and the exquisitely decorated Sistine Chapel famous for Michelangelo's frescos. It's organized so you follow a one-way route and features some of the most incredible sculptures, art and antiquities from the Roman period to modern day.

St Peter's Basilica - The centre of the Catholic world, this magnificent basilica with its Michelangelo designed dome has an awe-inspiring interior and contains the tombs of former popes.