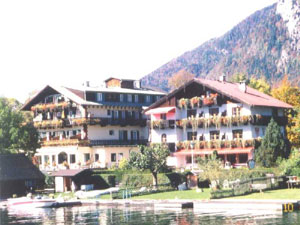 Other Snow Sports - Cross country: 15km, Cross country equipment available, Snow shoeing, Snow shoes available.

During the daytime activities include canoeing, rowing, sailing, fishing, walking and hiking. There is a cable car up to Zwolferhorn Peak for some fantastic views , try golf in nearby Fuschl. Winter activities include curling, sleigh rides and tobogganing.

In the evenings entertainment is limited to 1 disco and a few sedate bars. Visit St Wolfgang for an operetta evening. The Apres-ski varies depending on type and number of visitors, most places tend to start closing at around 9.30pm so suits early-to-bed, early-to-rise types.

Most restaurants are hotel based, offering range from Italian and Chinese to authentic Austrian.There are a few pleasant traditional cafes offering snack or just a cup of coffee.

There are local excursions, half day trips can be taken to Berchtesgaden, Bad Ischl. For a fuller day visit Salzburg, take the Five Lakes Tour, the Grossglockner high alpine pass, or the wonderful city of Vienna (long day).