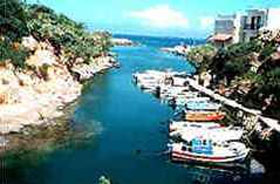 There is a small harbour with a rocky shoreline and a small sandy bay in the vicinity. The nearest larger beach can be found at Malia.

During the daytime, swimming, snorkelling, water sports and walkingare all poular with the tourists.

The nightlife comprises of bars, tavernas and the occasional organised Greek evening.