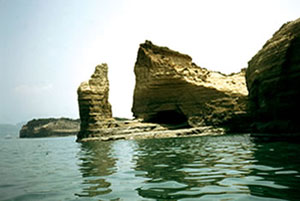 The daytime offers the usual beach activities, water sports, pedalloes and canoes. Hot spots include the beach hill and coastal walks and not too far away an exhilirating water park.

Night time offers 2 discos and masses of bars usually belonging to local accommodation but open to the public, many offer videos and cocktailsand occaisional entertainment.

Taste the culture at more little Greek tavernas than you can shake a stick at, Greece's typical all-day British breakfasts (more than in the UK we think) there are a couple of Chinese, 1 Indian, and the odd pizzeria.

Full day excursions include a wide choice of coach tours throughout the island, including Corfu Town, Paleokastritsa, Greek ruins and water park, boat tours to the islands of Paxos and Erikoussa, the Greek mainland at Parga and even neighbouring Albania; beach cruises.