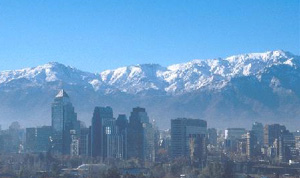 Santiago's restaurants offer local cuisine based on seafood, fish, vegetables, and meat, as well as a variety of international specialities. Aeras where most restaurants are located are:

Bellavista district.

El Bosque - Isidora Goyenechea area.

Providencia Suecia area

General Holley, also has elegant bars.

Paseo San Damián. Las Condes.

Street life is vibrant, and adding to the vibe is the presence of numerous chic sidewalk cafes, outside of which traditionally dressed women hawk their wares hoping to catch the eye of the tourists.

There are also some small but impressive museums, several modern hotels, excellent restaurants and some good shopping opportunities in the Ahumada and Huerfanos pedestrian malls.

A visit to the museums, art galleries, handcraft centers and neighbourhoods with intense cultural and artistic activity will give the visitor an insight into the culture and traditions of the country and its people.

Museums in Santiago:

Colonial San Francisco

``La Chascona", House of the poet Pablo Neruda

Municipal Theater - Plaza Mulato Gil de Castro with its art galleries and antique stores.

Bellavista district - Park of Sculptures

Providencia district (art galleries, cinemas and theater halls) - Cultural Institute of Providencia.

Artisan Village of Los Graneros del Alba - Los Dominicos Church -

Cultural Institute of Las Condes - Cultural Institute of La Reina.