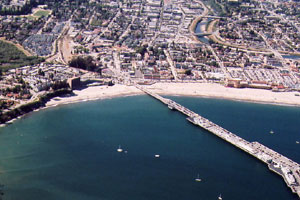 During the day the majority of tourist spend most time at the beach and lido. Sightseeing and shopping round the historic centre admiring the old Canarian architecture or various churches is also popular. There are a couple of local museums in the area depicting the authentic and historic background of Santa Cruz.

The nightlife in Santa Cruz consists of casinos, nightclubs and many cabaret bars. A big carnival takes place during the month of February.

A wide choice of restaurants, with some Italian, Mexican and Chinese but primarily Spanish establishments representing various regions of the country.

Options range from tapas bars to high-quality dining, although none is especially expensive. The island's local cuisine includes fish (salted halibut is a favourite) and vegetables. "Papas con mojo" are local unpeeled potatoes cooked in sea water, served with a piquant sauce. "Gofio escaldon" (hand-rolled balls of toasted maize flour) is a speciality eaten with a dip.

A fantastic local excursion is the pyramids and museum of Guimar. All of the island's principal attractions are accessible from Santa Cruz.