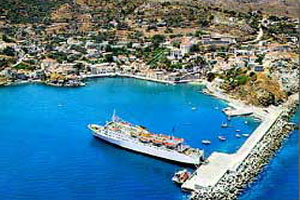 The area is most suited to those looking for relaxation. It is suited mainly to middlemarket couples and families.

The beaches are predominantly pebbles, not for those in search of sand. The beaches near Samos are small and sheltered. Kokkari's is long and narrow, and there are further small bays along the N coast. Pythagorion relies on the broad stretch at Potokaki. Kambos' is long and fairly narrow. Other small bays are dotted around the island. Water sports available at major beaches.

Daytime offers archaeological and Byzantine museums, monasteries, including the 11th-century Metamorphosis Sotiros near Karlovasi. Also the area offers attractions such as caves; and churches.

Beach front activities include water sports, walking, Go-karting and cycling.

The Temple of Hera, is the largest ancient temple in Greece (5 miles outside Pythagorion).

Nightlife offers a handful of discos, plenty of bars and cafes, and an open-air cinema.