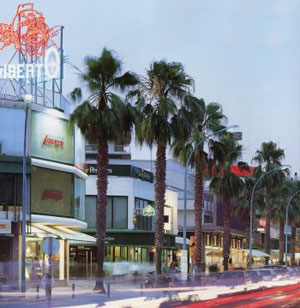 Mainly well-heeled families and couples are best suited to the area. S'Agaro is not geared to any particular nationality or age group, although French visitors tend to dominate. Spanish families staying in second homes and members of the young Spanish sailing crowd also make up a large proportion of the area. There are relatively few British visitors. Those looking to party would do better in Playa de Aro.

Although the main beach of S'Agaro is Platja Sa Conca, that at Sant Pol is closer to the hotels. This long, curved sweep of fine, pale golden sand has shallow waters, a few central grassy dunes, Victorian-style changing huts and boats moored at the E end. Sunbeds and parasols for hire, plus sailing, kayaks, catamarans, windsurfing and pedalloes. A line of bars and restaurants backs the beach. ¼-ml-long Platja Sa Conca is popular with young families; snack bar available. Additionally, there is the tiny cove of Cala Pedrosa.

Of the buildings we come across the most notable are the "Houses of gorina, Sibils, Bonet," that the arrquitect "Maso" and especialy the "Ensesa" house with its gardens of "Senya Blanca" and the "Ñoggia de Senya Blanca" an admirable vieuwing terrece of the brunescheliano type

Daytimes boast water sports including diving, coastal walks to Playa de Aro,a sightseeing minitrain to San Feliu de Guixols, which has a Benedictine monastery with a history museum.

The nightlife is limited to bars and restaurants along the beach front. Playa de Aro has more vibrant nightlife.

Bars and restaurants feature along the beach of Sant Pol, including a few fish restaurants with some good-value daily menus. A couple of tapas bars, pizzerias and snack bars along the main street.