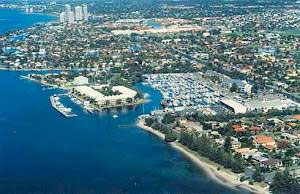 Runaway Bay tends to suit families, groups and couples looking for sun, sea and fun in a quieter locale but still within reach of the bigger centres of Ocho Rios and Montego Bay.

Runaway Bay has attractions such as Green Grotto Caves, the largest and most accessible caves on the island. The two caves open to the public are the Runaway Cave and the Green Grotto Cave, both estimated to be approximately half-million years old.

Beaches are good along this stretch of coast, although not as fine as those farther E and W. Some have dark sand, some rocky outcrops. Beware of unsavoury local characters sometimes haunt the less-populated public beach areas.

Local restaurants serve spicy Jamaican dishes, with seafood a favourite. Most hotels will accommodate nonresidents for dinner, again, seafood and Jamaican dishes predominate but international choices are also on offer

Daytime offers water sports including windsurfing, snorkelling and scuba diving (there is an offshore wreck) but you will not find many motorised water sports. Fishing and a 18-hole golf course with tennis at some hotels are other activities to try.

The nightlife is mainly hotel based.

Local excursions consist of

Half day: plantation and great house tours, including Prospect, Brimmer Hall, Seville or Sun Valley; Chukka Cove, an equestrian facility offering riding lessons, trail rides and polo matches.

Full day: Montego Bay or Ocho Rios for shopping; Green Grotto caves; Dunn's River Falls; Fern Gully, a 3-ml road along what was once a river, lined with hundreds of species of fern; Dolphin Cove to swim with dolphins; Bob Marley Mausoleum, inland at Nine Miles; Kingston for sightseeing.