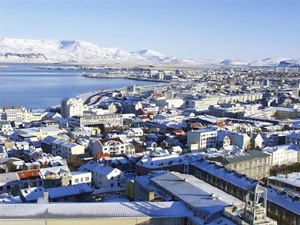 The vast, beautiful landscape of Iceland lends itself to innumerable outdoor activities. Visitors to Reykjavik will be impressed by the city's proximity to nature and struck by the cleanliness of the city itself. There are plenty of possibilities when planning outdoor excursions during your stay in the capital.

With the increase in numbers of international travellers in the past years, Iceland has assimilated many outdoor sports from other countries and adapted them to its own natural environment. Sports such as kayaking and white-water rafting are not native to Iceland, but they fit perfectly with the natural surroundings.

Nightlife in Reykjavik is legendary for its energy and stamina. It is not uncommon at the weekend to spend the whole night partying at one of the city's many nightclubs, known for their cool atmosphere and stylish patrons. There are nightclubs to suit a variety of tastes in terms of decor and music.

Those looking to see the sights are recommended to take one of the many available tours with many different themes: seeing such sights as waterfalls, spouting geysers and glaciers, horse-riding, whale-watching, sea-angling.. there's something for everyone.

Epicures will find plenty to keep them happy when wining and dining in the nation's capital. Icelandic cuisine, like many things in Iceland, benefits from the open-mindedness of the Icelandic people and the willingness of the culture to adapt foreign tastes to its own. Icelanders may be modest about many things, but food is not one of them.

Reykjavik offers a wide variety of hotels and guesthouses to cater to the needs of visitors. Icelanders are known for their warm hospitality, reflecting their recent roots in old rural society.
All the main hotels are well situated within the city, with easy access to all the attractions of the downtown area.