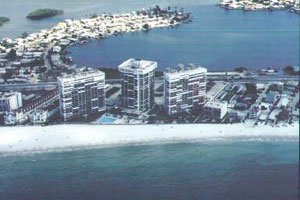 The beaches are fantastic and are Redington's jewel. They are wide, with pale, fine sand. During the day all sorts of water sports are available at the hotels. A long pier in Redington Shores much used by local fishermen.

For Nightlife the Europa fun cruise is a must, a concoction of dining, dancing and gambling.

Europa Sea Kruz and Empress Cruise Line sail from John's Pass. A varied selection of food from fast food to fine dining can be found in the area with some top named restaurants. A visit to the nearby Suncoast Sea Bird Sanctuary at Indian Shores, a world-acclaimed facility where volunteers care for injured wild birds.