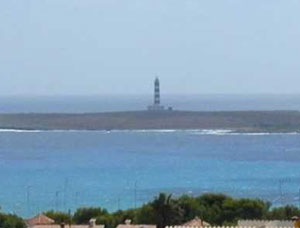 Punta Prima is suited to a wide range of holidaymakers especially those interested in nice beaches. The area is also a popular base for easy access to the airport and capital.

Shopping here is mainly holiday requisites, including supermarkets and car hire which are all readily available.

There are eight buses daily to Mahon, but taxis are also easily accessible. The accommodation is varied with a wide selection of apartments and hotels in the mid and budget categories but also there are lots of privately owned villas.The beaches are quite large, all consisting of excellent fine, white sand, all with watersports.

The beach here is quite large, of excellent fine, white sand. However, it gets very crowded in summer.

Daytime activities are limited beyond the beach. History lovers can enjoy some prehistoric and historic monuments in the local area. Night time brings a variety of lively bars and discos.

For eating out, there is a small but adequate choice of restaurants and tapas bars offering a wide variety of mediterranean cuisine. Day trips to the nearest town in the area; Mahon are organised daily.

Local excursions consist of the sam listed under Mahon.