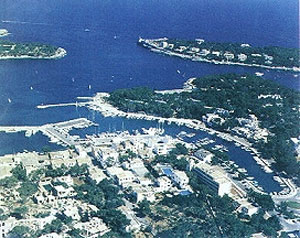 There is a small sandy beach 400 yards away from the village, otherwise Cala d'Or or Cala Mondrago, which are almost equidistant.

The shopping here is very limited suitable for the basic needs only.

During the daytime there are not many activities, other than watching the boats bobbing in the harbour. The nightlife here is virtually non-existent. There are half a dozen possibilities for sampling local fare on the waterfront.

You can arrange sailing excursions in a traditional wooden two-mast boat, dating from the 1920s. These leave from the hotel's private dock and are a wonderful way to explore the picturesque coastline. For beautiful beaches look no further than Mondrago Natural Park. Cala Figuera is a tiny port town where you can sit with a coffee and watch the fishermen mending their nets.

A little further afield, the Caves of Drach provide an enjoyable day out. Explore the three chambers and then enjoy a boat ride on Lake Martel, one of the largest subterranean lakes in the world, where classical music concerts are performed every hour.