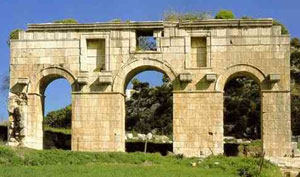 There is a fine expanse of soft white sand stretching over 10 miles, one of the longest in the Mediterranean. The daily entrance fee goes towards conservation of the area. A small restaurant and the odd drinks vendor, but precious little else. there is sun umbrella rental on the beaches. The far end of the beach can be subject to strong currents.

During the daytime there is an expansive of delights at Patara Beach, also exploring the ancient ruins proves popular with tourists.

The nightlife here is restricted to bars and restaurants in the centre or in-house entertainment. You can expect a relaxed, friendly village atmosphere rather than high-energy buzz.

Dining here is limited to local eateries serving Turkish and some international cuisine. Nothing fancy, just hearty and simple.