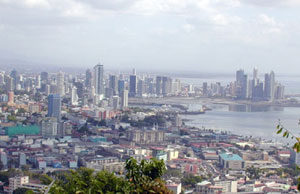 The primary attraction in this area is the magnificent white sand beaches with their warm clear waters. Sunbathing and swimming are the most popular activities. Boating and fishing are also very popular.

You can fish from the jetties and piers along the shore, or you can join a fishing expedition on one of the many charter boats. Scuba diving and snorkeling are equally popular due to the crystal-clear warm waters in this part of the Gulf of Mexico.

There are several businesses in Panama City and Panama City Beach offer snorkeling adventures, scuba diving expeditions or charter fishing cruises. Popular year-round activities include golf, shell gathering, hiking, biking and walking.

Shopping is somewhat limited along the beach with most of the shopping malls and major stores located along Panama City Parkway and within Panama City.

Due to its somewhat isolated location far from the popular tourist attractions of south and central Florida, Panama City has remained relatively unspoiled by the tourist crowds. The beachfront is not dominated by an unbroken wall of high-rise tourist hotels, and there is still plenty of public access to its beautiful beaches.

You can actually find affordable lodging in small hotels and motels right on the beach. There are a small number of exclusive high-rise condominiums along the beach and several more are under construction. Evidently, people are beginning to discover the unique charms of Panama City Beach, so it may not remain unspoiled much longer.