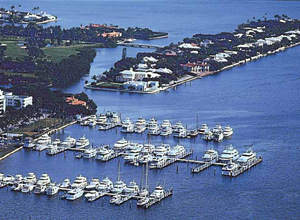 Altogether, there's a delightful disparity, from Palm Beach, pulsing fast with plenty of old-money wealth, to low-key Hutchinson Island, Manalapan, and Briny Breezes. Seductive as the beach scene interspersed with eclectic dining options can be, you should also take advantage of flourishing commitments to historic preservation and the arts as town after town yields intriguing museums, galleries, theaters, and gardens.

With an annual average temperature of 78° F, the County is a great place to enjoy outdoor activities. With more than 160 golf courses , we are fully registered as Florida's Golf Capital, offering resort courses, golf schools and academies, daily fee courses and plenty of diversity for every level of golfer.

Tennis can be played year-round, with over 1,100 tennis courts , from resort tennis instruction to the world-class Chris Evert Tennis Academy. There are plenty of outdoor activities for everyone to enjoy from boating and diving, to spectator sports such as spring training baseball and equestrian sports.

More than 40 cultural venues , 2,000 restaurants , and an array of nightlife make the County a top entertainment destination. Shopping is at a world-class level, from historical shopping districts to two-tiered glass malls. Listed below you will find links to all these activities.