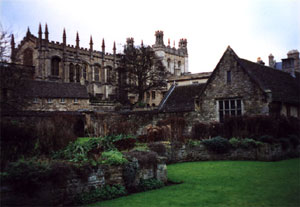 There is a massive choice of pubs / bars and restaurants (offering a varied range of cuisines and cooking styles) plus lunchtime cafes / french-style brasseries and takeaways, all in and around Oxford.

Hop On Hop Off bus tour around the city and university colleges.

Popular sights and attractions in Oxford include:

The Oxford Story in Broad Street - The longest indoor ride in Europe and brings 900 years of history to life.

The Bodleian Library - Britains most famous library and founded 400 years ago by Sir Thomas Bodley.

The Ashmolean Museum - Britains oldest museum and houses the university's world famous collection of art and archaeology.

Other Museums - University Museum of Natural History and Pitt Rivers Museum both in Parks Road. Museum of the History of Science in Broad Street houses Isaac Newtons blackboard. The Museum of Oxford in St Aldate's tells the city's own story.The Bate collection of Musical Instruments (one of the finest collections in the world) and the Museum of Modern Art in Pembroke Street.

Christ Church whose College Chapel is Oxford's Cathedral (the smallest cathedral in England) and the stunning old masters and medieval Italian art at Christ Church Picture Gallery.

Botanic Garden - The oldest and one of the loveliest riverside botanic gardens in Britain on the banks of the River Cherwell a stroll away from Corpus Christie and Merton Colleges. Opposite is Magdalen College and a little further on in Longwall Street is the garage where in 1913 William Morris produced the first 'Bullnose' Morris Oxford motor car.