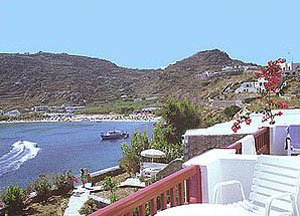 The beach here is small but it is in a lovely situation. It is Shingle with a restaurant on the jetty. There are several small coves for a little isolation.

Shopping here is only good enough for the basic necessities and a little gift items shopping.

During the daytime it is mainly seaside pastimes, the clear sea is good for snorkelling.

The nightlife in Nissaki is based around having some fun in the tavernas.

There is a small clutch of tavernas and bars, offering the usual Greek and English cuisine.