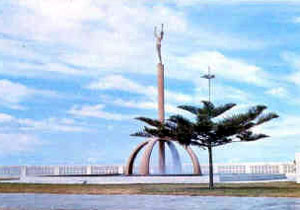 Since the mid-nineteenth century, Hawkes Bay has been recognised as a premium wine-growing centre. Today eighteen wine producers produce one third of the national grape harvest and many are open for winetastings and lunch. An extended, dry ripening system with low humidity and high sunshine hours consistently produce elegant full flavoured wines with a fine bouquet and an ability to develop with age.

Cape Kidnappers' Gannet Reserve is another major attraction, and contains the largest, most accessible mainland colony in the world. Tours regularly operate to take visitors to the sanctuary.

A visit to the attractions of Marine Parade is also a must. View kiwi birds at the Napier Kiwi House, visit the Hawkes Bay Museum, the Aquarium and experience an 'earthquake' at the Stables Complex. Marineland of New Zealand has performing dolphins, sea lions and other marine animals. Swimming with the dolphins is also available at Marineland.

Many restaurants, bars, businesses and shops are located in historic buildings of the 1930s in Downtown Napier. You can not only look at Art Deco, but also eat, drink sleep, bank and shop in it.

Among the many exhibitions at the Hawke's Bay Museum (on Marine Parade and Herschell Street) is one that tells the story of the 1931 earthquake and features "Survivors Stories", a 20 minute video. Open 9am to 6pm daily (no admission after 5.30pm) in summer (1 Dec - 30 April), and 10am to 5pm no admission after 4.30pm) in winter. You've time to find out all about the earthquake before you take a Morning Guided Walk.

Nearby Hastings, only 20 kms away, was also rebuilt after the 1931 Earthquake and emphasises the Spanish Mission style, with some superb examples.