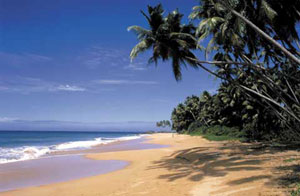 The shopping here is excellent for local souvenirs and gems. Colombo has a choice of unsophisticated shopping centres and more modern boutique complexes. For handicrafts such as carved masks and batik, it is better to journey South to Beruwala or Bentota.

The entertainment here is purely based In hotels or at bars in Colombo.

There are a couple of local-cuisine and Chinese restaurants in village, and a few business-orientated establishments in Colombo.