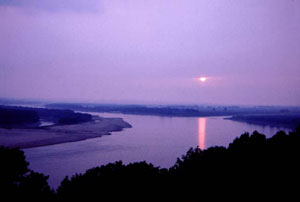 Things to do in Mississippi generally are centred around outdoor activities which are a favourite of Mississippians, given the state's low population density and natural resources. Hunting, fishing, water sports, camping, and hiking all have their devotees. Take tours through antebellum mansions. There are horse-drawn carriage tours in Natchez.

Things to see in Mississippi include:
The casinos of Biloxi, Gulfport, Vicksburg, Tunica, Greenville, Natchez, and Philadelphia (Choctaw Indian Reservation) are fun to visit. Be aware that you must be at least 21 years old and have a valid government issued ID to enter a casino. Expect to have your ID checked upon entry as most casinos are so cautious, almost to the point of being paranoid, in their efforts in preventing underage patrons from sneaking into their establishments. The Civil War Park in Vicksburg is interesting to visit, and the entire park can easily be visited in a day using either a car or by bicycle. The cost is $8 US to enter, and it's a bargain. Be sure to allow yourself at least 2 to 3 hours for the Cairo battleship exhibit alone. Tourist pamphlets in multiple languages (Spanish, German, French, and Japanese) are available at the Cairo exhibit. More information about the park is found at the Vicksburg National Military Park's webpage. Mississippi is the home of the blues, and the Blues Museum in Clarksdale is interesting for the blues music enthusiast. In addition, live blues is still fairly easy to find in the Delta and in Jackson (where the former Subway Lounge blues bands play on Saturday nights at Schimmel's Restaurant). Although B.B. King was born in Itta Bena, the city of Indianola will have a B.B. King Homecoming Festival on the first week of June every year at Fletcher Park. Children under 12 are free from paying admission to the event. Be sure to visit the antebellum houses in city of Natchez. The tours offered during the pilgrimages are a good way to see a wide selection of the houses and buildings. Tours are arranged at the Natchez Visitors Center, 640 S Canal St. Also in mid October Natchez has The Great Mississippi River Balloon Races. This event is a three day weekend of races, food, and music. Bring a blanket or chairs for the music fest. For those who enjoy nature, a journey along the Natchez Trace Parkway (which starts in Natchez, MS, and ends in Nashville, TN) is a good bet. Be aware that the speed limit is strictly enforced (by the US Park Police) at 50 mph (80 km/h), and that wild animals such as deer and turkeys will often run across the road suddenly. Also keep in mind that you will have to share the road with bicyclist and those camping along the Natchez Trace. Also, the roadway does not have streetlights, so it is very dark at night: so beware. No commercial vehicles are allowed on the Natchez Trace, so the traffic is light and easy-going. The International Ballet Competition takes place once every four years in Jackson. The competition takes place at Thalia Mara Hall in downtown Jackson on Pearl Street, and some of the best ballet dancers from around the world come to Jackson to compete.