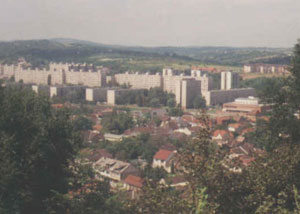 This city (pop. 178,000) is a drab industrial town, but it does have some unusual attractions. Avas Hill, which overlooks the city and is filled with numerous wine cellars, there is an interesting 13th-century castle, and museums devoted to metallurgy and hairdressing.

Visit the Baradla Caves, these are three large caves, in north east Hungary and south east Slovakia. They are noted for their huge stalactites. Thet also contain two underground rivers and a lake .

Nearby, at the spa of Miskolctapolca , are the famed cave baths where you can bathe underground in the slightly radioactive (supposedly beneficial) waters or aboveground in pools or medicinal baths. 90 mi/145 km northeast of Budapest.