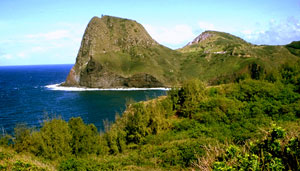 There is a Wide selection for the shoppers, from kitschy souvenirs to unusual, quality gifts and luxury goods. There are shopping centres/villages in Napili, Kahana, Kaanapali, Lahaina, Kihei, Wailea and Kahului-Wailuku.

Makawao has good boutiques and art galleries. Most hotels have beachwear, souvenir, art and jewellery shops ? some of them world-class. Local artists display in Maui's popular galleries.

During the daytime there is good snorkelling, especially in the island's protected marine reserves . Also Scuba diving, windsurfing, parasailing and jet-skiing. Good surfing can be found on the Kihei-Wailea coast, but can be a bit rough in winter. There is the Maui Ocean Center, a marine centre and aquarium. There are 15 golf courses on the island.

The nightlife on the island consists of the Maui Myth & Magic Theatre (in Lahaina) hosts a world-class Broadway-style musical based on the history of Hawaii. There are Bars and clubs in Lahaina, some with live music, other options dotted around the island. Most large hotels offer live entertainment, including Hawaiian evenings.

There are hundreds of restaurants at all price levels. Best restaurants generally in luxury hotels, with notable exceptions in Lahaina. There is a good selection of Japanese, Thai and Korean, and Pacific Rim cuisine.