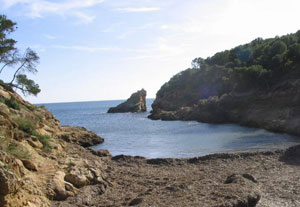 Typical of a small town, with modest everyday shops and supermarkets. No real choice for tourists, apart from shops selling locally made pearls. There is a Monday market and daily vegetable market.

During the daytime activities include walking, cycling and relaxing. There is a small local museum, and guided tours of local pearl factory.

The nightlife is limited to hotel bar/restaurant and low-key cafe/bars towards resort centre.

Restaurants are also limited. There is a handful of cafes selling simple salads and sandwiches, but not catering for tourists.