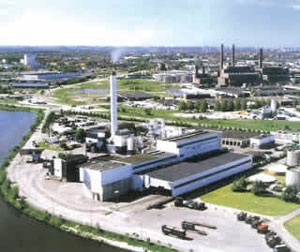 Malmö Symphony Orchestra, Malmö Dramatic Theatre, the Dance Theatre of Skåne, the Concert hall and the City Theatre, where once Ingemar Bergman was the director and where the famous musical "Kristina från Duvemåla" had its global première. There are also a number of private theatres and retaurants offering high class theatre, dance and entertainment.

Other forms of art can be found at any of the museums and galleries. Among the most well known one is the castle Malmöhus, which is Scandinavia´s oldest remaining Renaissance castle.

The castle also houses the City Museum. The Art Museum, Malmö Konsthall, Rooseum and the Form Design Center presents a multitude of different artforms from different periods of time. At the Science & Technology/Maritime Museum one can follow the history of industry and shipping in Skåne, but also other exhibitions of technique and there is also an interactive science center.

The Museum of Natural History has a large aquarium with tropical nocturnal animals and this is the right place if one is interested in learning more about Scandinavian and exotic mammals and birds.

The hungry ones have a lot to choose from in Malmö. There is a vast acces of cosy local pubs and gourmet restaurants. During the summer Lilla torg is like a giant outdoor restaurant, full of cafés, restaurants and pubs. But all year round there is a multitude of restaurants available, serving everything from home cooking to exotic food.

In Malmö many large sports events take place and you are never far from recreation and relaxation, in- or outdoors. In Malmö everything is within short distances, and only ten minutes from the city centre you find the beach Ribersborg Saltsjöbad, also called "Ribban". Scandinavias largest adventure bath Aq-va-kul is right in the middle of the city, and it´s open all year round.