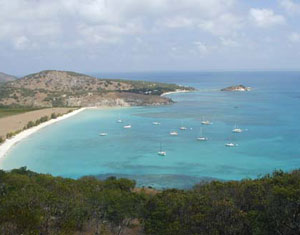 There are as many as 24 beaches on the island, all of fine white coral sand probably making this the best of all resort islands. There are no facilities however hotel guests use free outboard dinghies to reach them.

There is no shopping apart from the hotel boutique.

During the daytime the main activities are water sports, especially scuba diving and big-game fishing. Boat trips to other islands. Hikes including to Cook's Look, 1,200-ft peak on the island from where the historic captain charted his escape passage through the reef into the open ocean and tours of the marine research station.

You can snorkel just off the beach or go to the outer reef for deeper waters. Lizard Island offers full Scuba Diving facilities including equipment and courses. Persons over 45 years are recommended to obtain a dive medical certificate prior to arrival.

The nightlife is nearly non-existant a choice of flora and fauna information sessions or Beach barbecues. The only restaurants on this islands is the one based at the hotels.