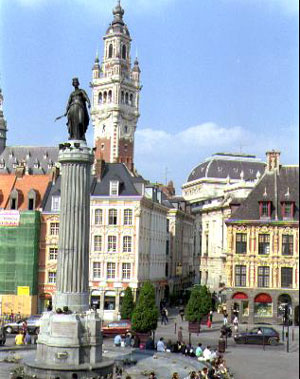 A Flemish flavour and a taste for mussels characterize Lille's cuisine. The main area for cafés, brasseries and restaurants is around place Rihour and along rue de Béthune. Rue Royale has a selection of fairly pricey but generally very good ethnic eateries, from Cambodian to Japanese. The best general area for cheap restaurants is the student quarter along the Solférino and rue Masséna.

The cafés around the Grande-Place and place Rihour are always buzzing with life. Rue de Paris has lots of tacky, loud, crushed bars raging at all hours, while rue Basse and nearby place Louise-de-Bettignies have some trendier spots.

Bars are thick on the ground in rues Solférino and Masséna, and attract a young crowd. Art and music events are always worth checking up on - there's a particularly lively jazz scene. Pick up a copy of the free weekly listings magazine , Sortir , from the tourist office, or look in the local paper, La Voix du Nord .