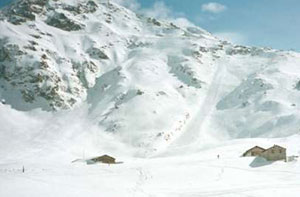 Shopping: Each village has its own variety of shops from supermarkets, souvenir shops, banks and post office to sports and ski-hire shops, cheese shops and delicatessens; Arc 1800 has the most choice, Arc 2000 the least. The residential district of Charmettoger in 1800 has only basic facilities, with main shopping often a 500-yd walk away.

Daytime Activities: During the daytime the winter activities include downhill, cross-country, slalom and speed skiing. There is also plenty of facilities for snowboarding, tobogganing, skidoos, para-skiing, ice-skating, snowshoeing, kite-surfing, snow-mobile rides, paragliding, dog or horse sleigh rides,"ski Joering". For the indoor types there is a fitness centre, sauna and amusement arcade at each village.

Arc 1800 is the largest and liveliest of the resorts, additionally offering squash and 10-pin bowling.

Nightlife: Nightlife offers several lively bars, with a few unsophisticated discos, cinemas and floodlit and torchlight night skiing.

Eating Out: All of the villages offer a variety of restaurants from fast-food outlets and pizzerias to good-quality French cuisine and local specialities. Several mountain restaurants. Try the local Beaufort cheese.