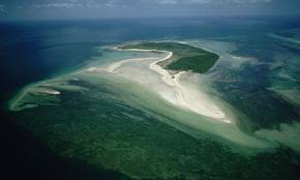 Things to do and see in Lamu include:

A Dhow Trip - You can explore the Lamu archipelago by dhow. A dhow is a traditional Arab sailing vessel with one or more lateen sails. It is primarily used along the coasts of the Arabian Peninsula, India, and East Africa. Dhow trips are the ultimate experience on a trip to Lamu. They are relatively inexpensive and you can go as far as Manda Island, Takwa Ruins or Matondoni. Kiwayu is the most pristine of the islands and it is in a biosphere reserve.

Shela beach - on the North end of the Lamu island is a beautiful stretch of white sand and tiny broken sea shells. The walk from main Lamu town is only about a mile and a half and well worth it due to the locals you meet on the way.

Lamu Museum - Built in 1891, the Lamu Museum was the former residence of the British Governors during the colonial era. Here, you will experience and learn about the rich Swahili culture that is ever so evident in Lamu Town.