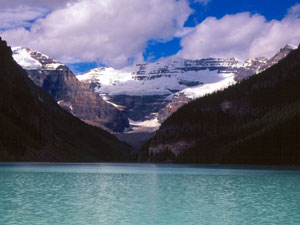 A ski-school meets at the foot of the nursery slopes. On-site medical centre, supervised nursery and restaurants.

There is little danger of going mad with credit cards, unless you're visiting Hotel Chateau's designer boutiques. A dozen premises line the village's car park and, other than bare essentials, the choice is a ski-store, gift shop, grocery store and well-stocked book shop.

During the daytime there is downhill skiing, horse riding, dog sledding and, increasingly, cross-country skiing and ice-skating on lake.

Nightlife here is generally low key, confined exclusively to hotels and their occasional theme nights. Not for night owls in search of a sophisticated club scene.

The only alternatives for eating out here instead of hotel dining are 3 independent restaurants, including one in the old train station which boasts the title of "oldest building in the village" (1909).