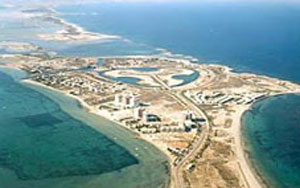 For shopping enthusiasts, there are many supermarkets large and small. A good selection of tourist shops with handicrafts and souvenirs. Many shops selling fashion clothing, beachwear and accessories, jewellery, home ware, tobacco goods, ceramics plus chemists and shops providing everyday necessities.

During the daytime there is a wide selection of water sports, including scuba diving, snorkelling, jet-skiing, fishing and yachting. Out of season there is very little on offer.

The area has many facilities for sport, such as tennis, 10-pin bowling, minigolf, cycling, and go-karting. Nearby La Manga Club also offers a good selection of sports (including 3 golf courses, squash, tennis, horse riding and water sports) and spa treatments.

The nightlife in the area consists of casinos, and a good choice of discos and nightclubs, there are various lively theme bars and music bars.

Large hotels and apartment complexes offer a variety of evening entertainment, mainly during the summer. La Manga Club has a good selection of on-site nightspots, including a few bars , pubs, a disco plus a casino and lounge with live entertainment.

Cuisine is another major draw, with an array of affordable local & international restaurants serving a mixture of dishes. Fresh fish is a major delicacy (similarly to many other coastal areas), but meat & rice dishes also feature prominently.

There is a wide choice of budget to middle-of-the-range Spanish restaurants. A few English, French, German and other ethnic restaurants, including Indian and Chinese. There is plentiful fresh seafood, local specialities, fresh fruit and pastries.