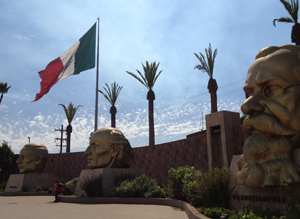 Ensenada has a variety of local based shopping options in the city area around the port. These are generally limited to tourist nik-naks and handicrafts of local design.

There is a variety of bar and restaurant offerings serving local dishes and the nightlife can be quite vibrant (but can be quite intimidating for the tourist for a strong local vibe).

Local excursions consist of half day visits to the local wine region, golf courses and sailing excursions between December to March of the migration season for sightings of the gray whale that is present in this area during those months.