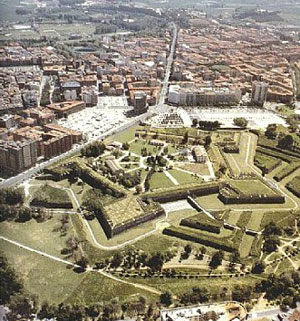 Ciutadela is good for those with an interest in culture, history and the charms of old towns. Also good for shoppers. Flat terrain and pedestrianisation make it accessible for those with poor mobility or young children.

Accommodation offers few options in town: mainly small, modest hotels. Most accommodation is in resorts to NW and S. There is one small beach (36 yards across) in town, at end of very long cove; sandy, gently shelving, safe for young children and surprisingly quiet. Nearest outside town is much busier (but not much bigger) Sa Caleta Beach, just over 1 mile away; also a cove, sandy, gently sloping and only 40 yards long.

Shoppers are greeted with many good, small shops in centre; several factory shops on the road out of town towards Mahon. Local leather and footwear, jewellery and ceramics are the main specialities.

Entertainment and attractions outside of the beach tend to revolve around exploring the historic centre including 14th-century cathedral, bishop's palace, history museum and convent. Local gallery. Daily market. Weekly trotting races. Fiesta of San Juan, a colourful and lively event, on 21st June.

By night there are two seasonal discos; profusion of local bars on cathedral "ring road"; several late-night bars; cinema. Gastronomy offers many restaurants which line the harbour, with the focus on fish; there are also fast-food outlets and several pavement cafes serving light meals. Small restaurants are secreted in the narrow alleys around the cathedral, serving traditional Minorcan food.

Getting out and about is also fairly structured with around six buses a day to Mahon; similar service to local beaches and resorts. As with all public transport in Menorca, it is reliable from June to September only; last bus is usually in the early evening. All buses leave from central square with distinct lack of bus stops elsewhere in town. A number of car-hire shops can be found on main road around old town.

Local excursions consist of half day: town tours; boat trips to beaches; tour of prehistoric monuments; walking and bird-watching trips. Full day: whitewashed inland towns of Es Mercadal, Alaior and Ferreries; fishing village/windsurfing centre of Fornells; hilltop sanctuary of El Toro; golf at Son Parc; trips to isolated coves and beaches by hire car or bike.