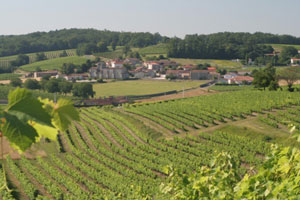 The Charente is a picturesque destination and because of this, entertainment, attractions and 'things to do' are largely centred around sightseeing and appreciateion of France rural countryside and wine regions.

The most popular towns and villages consist of:

Cognac - In Cognac country, the rows of vines shape the countryside, follow the valley slopes right up to the farm gates. Here the stave splitters, coopers, wine growers, distillers and cellar masters all unite to produce the liqueur of the gods.

The lakes of the Upper Charente - Here is a land of hedged fields and forests of chesnuts, ideal for fans of open spaces and fresh air.

Angouleme - From the ancient castle where Marguerite de Valois was born to the Romanesque cathedral dedicated to Saint Peter, Angouleme displays its rich architectural heritage at each street corner.