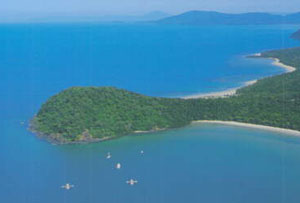 Scenic lookouts line the road as you weave further into the rainforest, and if you give into impulse and stop at each one-or take one of the many side-routes to the beaches-you won't make it to Cape Trib until after night descends. This sensory deprivation might amplify the rainforest's sounds, but it also makes reading signs difficult (although it is hard to get too lost, this being the only road in and out of the place).

Time permitting, though, the Discovery Centre just before Cow Bay is a worthy detour and a fantastic introduction to the Daintree's infinitely complex ecosystem.

Attractions and activities are limited in the area and generally consist of rainforest walks, learning about the rainforests ecosystem and the wide variety of animals, creatures and plants that can be seen. There is also the opportunity to take night tours in the rainforest with a trained guide at one of Cape Tribs 2 main hotel/lodges.