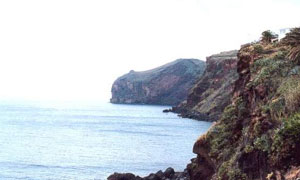 There is a small stony beach of Praia dos Reis Magos on the east side of the development which is good for swimming; most people opt for the hotel pool.

Shopping here is very limited. There is a minimarket in the Baixo area; and wider choice in the village above, including supermarkets and banks, although very few tourist shops. Funchal is a better bet.

During the daytime activities in the area consist of swimming and scuba diving; hiking and walking. Or visit the Garajau Marine Reserve off the coast. Maybe a round of golf at Palherio (20-min drive).

The nightlife here offers some bars in the village, otherwise limited to that provided by the hotels. There are some good restaurants, including fish and international cuisine as well as pizza and Italian, in the village. There is a handful of hotel restaurants and a couple of independents in the Baixo.