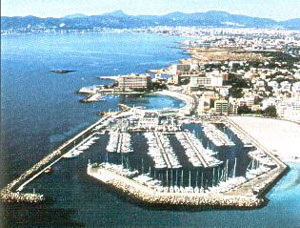 Beaches offer the main attraction and there is a good choice. They are slightly scruffy but there is a protected option in the harbour itself, equipped with pedalloes.

The larger, artificially extended beach next to the marina incorporates a huge climbing frame and trampoline.

Shopping options offer a small selection for general goods in the main street, and the usual tourist outlets along the sea front. The better option is the nearby capital.

During the daytime, activities include the beach, the water park and go-karting centre in Arenal. Also cycling and pedal-powered vehicles.

The nightlife here revolves around the hotels and bars. It is mainly low-key, in contrast to nearby Arenal.