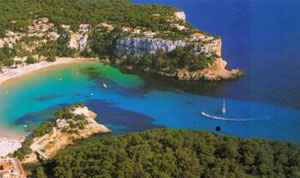 The area is fairly bland and most suited to the undemanding quiet-seekers.

Accommodation is mainly in the middle and lower middle categories with predominance of self-catering options. Lovely, small coastal inlets of Cala Blanca and Santandria have fine, gently shelving sandy beaches protected by rocky sides.

There are a scattering of general tourist stores, with main concentration at Maribel commercial centre in Cala Blanca.

Daytime attractions include minigolf, small water slides and the beach.

By night there is a disco at Santandria; a few music bars, karaoke and British-theme pubs.