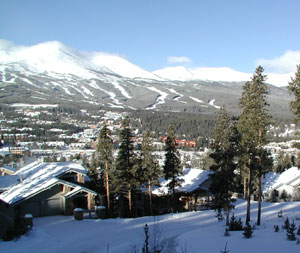 The resort has a 19th century feel to it, as it was a gold-mining town.

There's a full range of accommodation, from self-catering to top hotels, but some are removed from the lifts and require a free shuttle bus ride. Compared to other North American resorts, Breckenridge is pretty lively, with over 75 restaurants and a varied selection of bars. There are also the usual alternative Alpine pursuits (sleigh rides, ice skating, etc), as well as the traditional off-snow activities of a medium-sized town (cinema, swimming, art gallery, shopping).

Overall, Breckenridge is a solid ski base from which to explore the Summit County resorts.