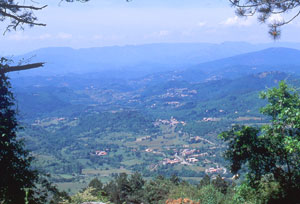 Bolougne is very popular among history enthusiasts of all ages and budgets. Bolougne is also a popular weekend getaway; good stopover en route to destinations farther afield.

Nothing too extravagant in terms of accommodation with plenty of cheap options (predominantly 2-star) with slightly more upmarket choices (3-star) around the town centre.

There is a long, wide beach of fine yellow-grey sand has a fairly narrow promenade. The beach is rather exposed to the elements and offers no facilities for sunbathing; low tide reveals a vast expanse of sand scattered with seaweed. A popular site for sand yachting (windsurfing on wheels). Sea is suitable for swimming (lifeguard service in summer).

Shopaholics will find plenty of fashion boutiques with a good selection of hats, handbags and French lingerie. Department stores and hypermarkets can also be found on the outskirts of town.

For most holiday makers in the area, entertainment consists of a tour of town's highlights including Chateau-Museum with Egyptian and Greek antiquities (including a mummy), Natural History Museum, Notre Dame Cathedral and 18th-century town hall (good town views from the belfry); large aquarium (Nausicaa); water sports; tennis, crazy golf, cycling and 10-pin bowling.

Local excursions consist of sightseeing trips to Bruges, Honfleur and Lisieux (Summer only).