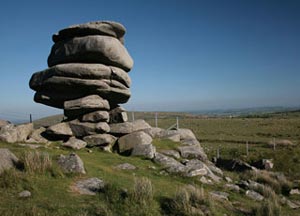 Things to do in Bodmin:
The public buildings in the centre of town have been nicely restored and on a sunny day passes muster. A small military museum, if this is your bag. Opposite the Steam Railway. Bodmin Jail - described as a holiday attraction, may not be everyone's cup of tea. Things to see in Bodmin:

Bodmin and Wenford Steam Railway - Bodmin is the starting point of twenty odd miles of enthusiast run and owned steam line that links with the main London to Penzance line at Bodmin Parkway. Give it a look see fun for all the family especially those into steam....they have murder / mystery night and food days too ! The Camel Trail is a lovely walk and cycle ride way, converted from an old railway runs close to the centre of the town. The Trail runs from Padstow to high on Bodmin Moor. Experienced bike riders should avoid the trail on summer weekends, as it is full of families with young children all over the path.....that said it is level with a gentle slope west to east.