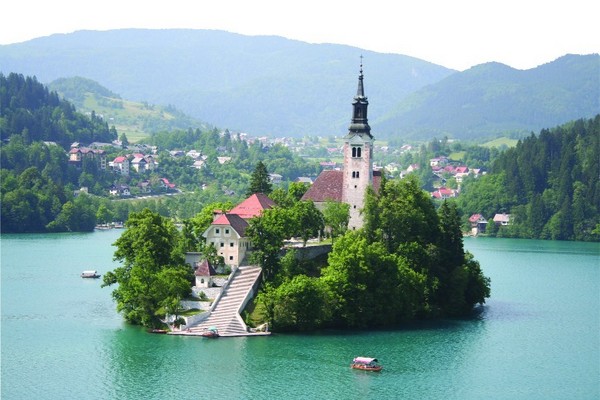 A walk around the lake itself will take just over an hour and is popular amongst those soaking up a bit of romantic atmosphere. The traditional way to reach the lake's inner island is by a pletna boat, which resembles a huge gondola. The round-trip fare is fixed at €12 per person, and the rowers will typically wait to get ten people on the boat before departing. The entire trip takes 90 minutes, including 45 minutes of rowing and 45 minutes on the island. The pletnas depart from various locations around the lake.

Bled and the vicinity are great for riding bicycles, which can be rented at many outdoor agencies. There are no designated bike lanes in Bled. Cycling off-road or off-track is not allowed in Slovenia.

Horses are available for rent, with or without guides/instructors, at most outdoor agencies. In addition, horse drawn carriages are available for rides around the lake, to the castle, and further afield.