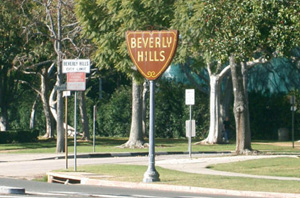 Visitors to the area are greeted with a warm invitation to participate in the many exciting events and happenings around town. From world-class events on Rodeo Drive and boutique openings to family day activities at the Farmers' Market, concerts in the parks and Civic Center Plaza, Beverly Hills has an array of activities available for visitors to experience.

Bars and restaurants are in no shortage in Beverly Hills and cover all interests from classy culture options to heavy rock & metal. Many of the bars are dotted with celebrities and people watching in Beverly hills is probably the most popular tourist activity.

Popular attractions include:

Norton Simon Museum - This museum features a comprehensive expansion and renovation by architect Frank O Gehry and hosts a stellar collection featuring Renaissance to 20th-century masterpieces.

Getty Center - This stunning, Richard Meier-designed facility houses major collections of paintings, drawings, antiquities, photographs, and decorative arts.

Los Angeles County Museum of Art - This large facility houses premier collections and hosts exciting shows. Museum of Contemporary Art - Los Angeles' only museum dedicated exclusively to contemporary art.

Music Center - Opened in 1964, the Music Center provides several first-class venues for music, dance, opera, and theater. It is home to the Los Angeles Philharmonic, the Dorothy Chandler Pavilion, the Mark Taper Forum, the newly renovated Ahmanson Theatre, the Los Angeles Opera, and the Los Angeles Master Chorale and often hosts special events such as the Bolshoi Ballet.