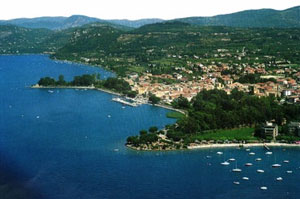 Bardolino is most suited to couples and families wanting a water sports and day trips holiday.

The place consists of around 5 or 6 small pebble beaches all with a variety of water sports operating out of them.

Accommodation here consists of camping sites, flats to rent and a handful of 3- and 4-star hotels but mainly 2-stars which are mostly situated along the main road and in the town, including Cisano.

In the day, popular entertainment consists of water sports, tennis, mini golf, children's play area near lake front, walks in the hills behind the town.

By night there are around 3 discos on the outskirts of town, bars, cafes and hotels with entertainment.