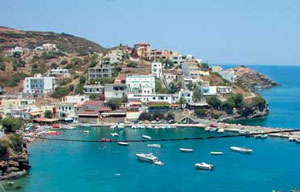 Tourists are drawn to Bali mainly for the beach- and water-based activities, including scuba diving, jet-skiing, pedalloes, sailing and paragliding, walking, mountain biking.

There are 4 beaches of fine, grey sand with small pebbles, 2 of which are sheltered by the harbour jetty; the others are wider and offer water sports.

Excursion in the area consist of a visit to a 17th-century monastery on the slopes of Mt Kouloukonas, boat trips to various destinations around the island (including express boat to Rethymnon market, twice weekly), the sea caves and village of Panormos, fishing trips, Lassithi Plateau, countryside tour, ancient Minoan palace of Knossos, Samaria Gorge and visits to the historic towns/resorts of Chania, Heraklion and Rethymnon.